The Premier of Alberta, Jason Kenney, was defiant on Thursday afternoon when news broke about his secret rooftop meeting with other members of his United Conservative Party met for dinner and dancing (tap-dancing, that is).
The Premier's office representative, who spoke on the condition of anonymity, stated:
The Premier of Alberta is a grown man and can have dinner with his friends whenever he wants! It's none of your business if he met with members of his party in secret at a swanky restaurant on a rooftop drinking fancy alcohol. Mind your own business, you conspiracy theorist!
Minister of Health, Tyler Shandro, looked pensive and determined when asked for a comment.
When asked for comment, Dr. Deena Hinshaw, Alberta's Chief Medical Officer of Health, claimed,
In the last 24 hours we think we've possibly identified 453 new cases of Covid-19 based on testing 700 people who came into the testing center with Covid-19 symptoms. It's important to remember that we're all in this together. Covid-19 is a very real danger to a very select group of Albertans, and people who live in rural communities are at a much higher risk for transmission than the Premier of Alberta because those are the people who are clearly not interested in government-funded propaganda messages.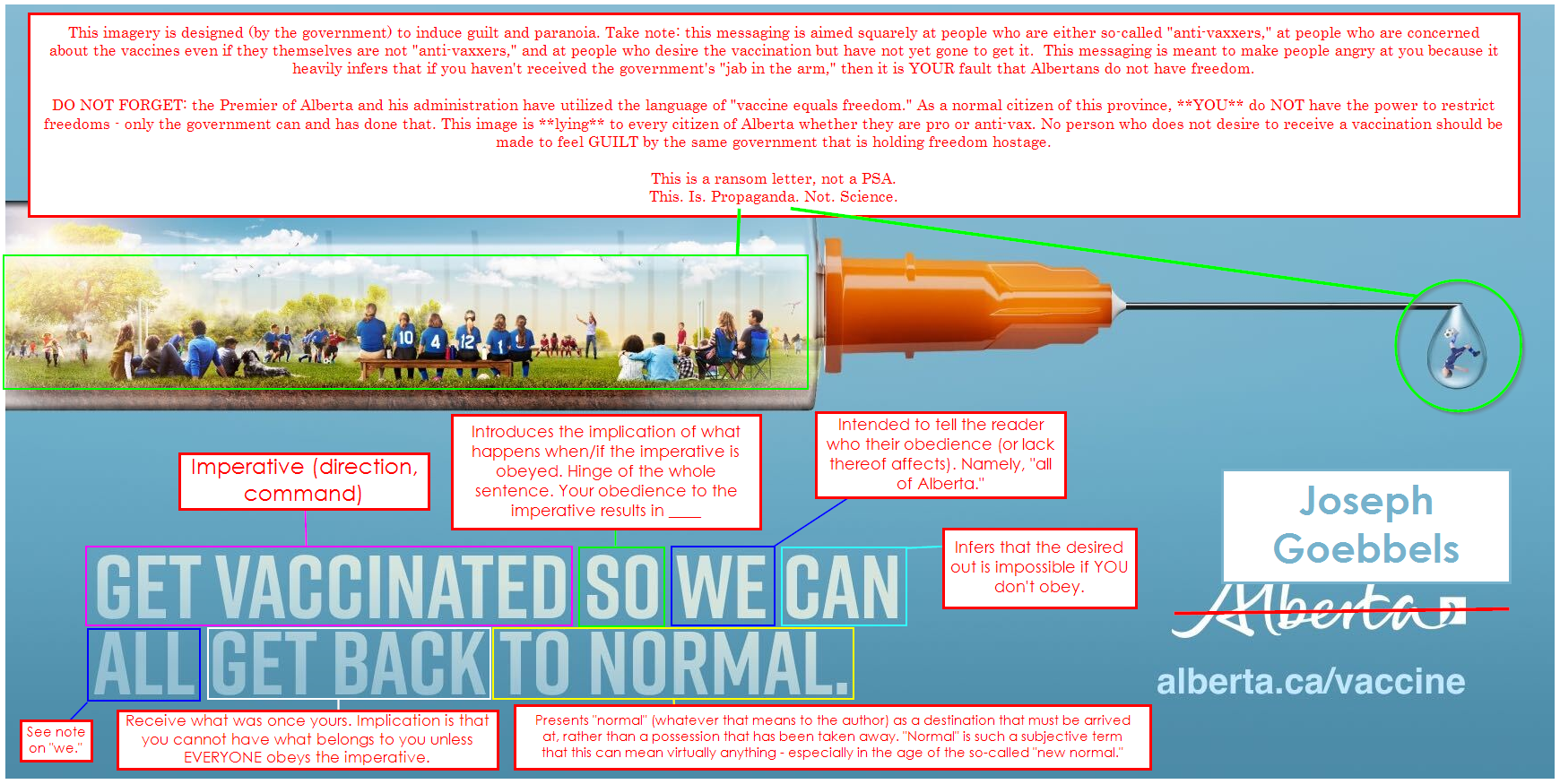 When pressured for a more clear answer concerning the Premier's actions of apparent violation of her Public Health orders, Dr. Hinshaw said:
There is a new Covid-19 variant of concern called L.M.N.O.P.1.2. This is the variant we have identified as coming from Sesame Street, which is deeply concerning to the vast, vast majority of Albertans. I would urge all Albertans to receive the jab unto thy flesh. Vaccines are safe. They are here. Just like Covid-19, vaccines don't care about your beliefs or where you live or what you ate for breakfast. It is very worrying that citizens who were already predisposed to not accepting vaccines are continuing to not do their part for the good of their neighbors. There might be more variants soon, and Alberta needs to be ready.
The Premier also wanted to say something, so he tweeted out, "If GraceLife Church and Fairview Baptist Church can meet in secret, then so can I!" During one of the seemingly hourly press conferences the government has committed to, the Premier tried to hold back a smirk as he said something about liberty and everyone doing their part. He then seemed to manifest the spirit of Smoky the Bear, but like, in a weird man-bear kind of way, and stated: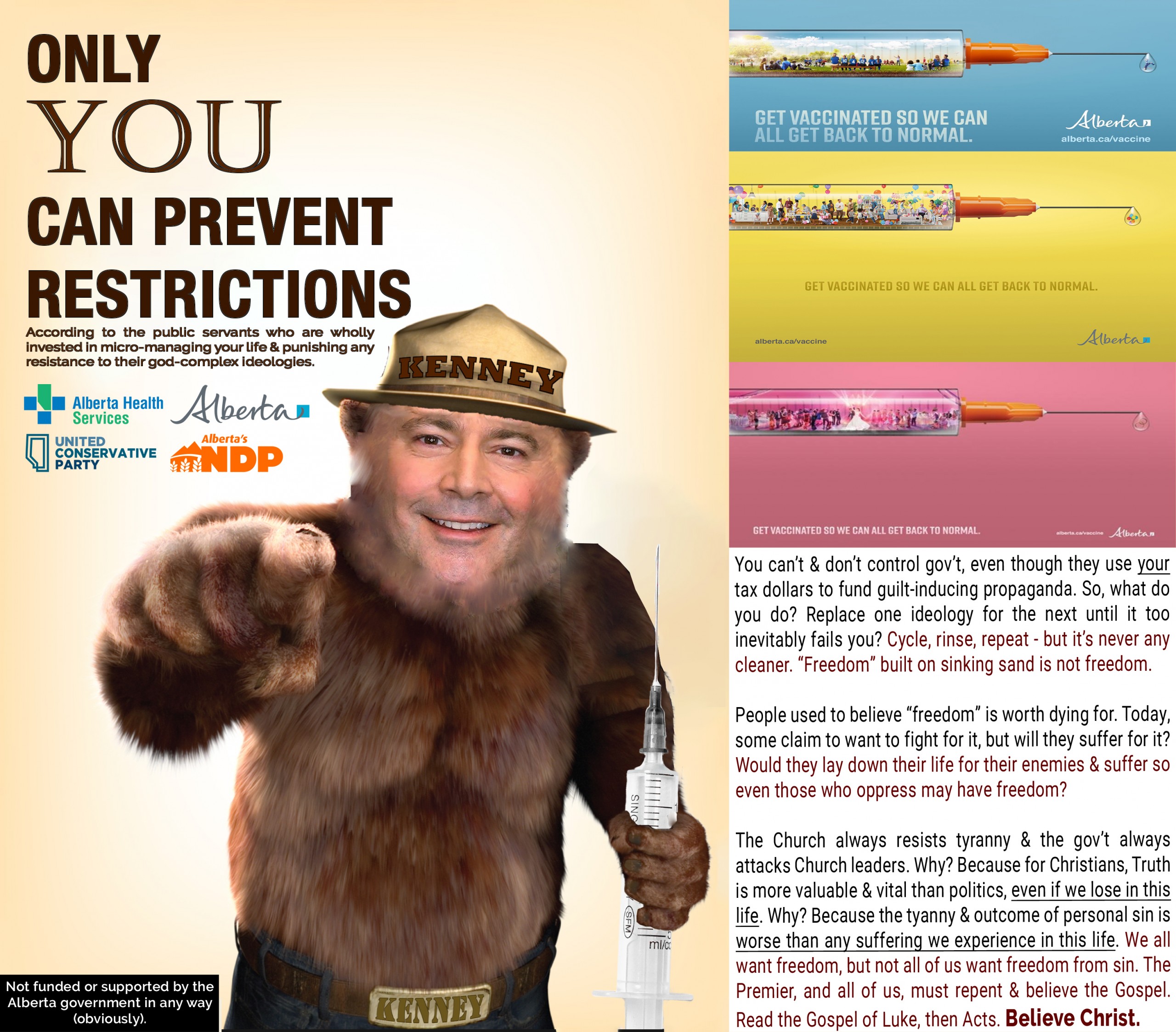 This is a breaking news story and will be updated with more details as they arrive.
---
Obviously satire. Thanks.